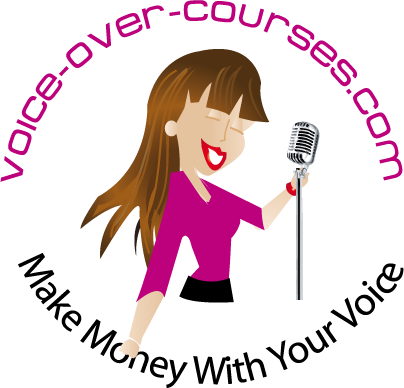 Voice Over Courses.com in Kent specialises in training and coaching new voice over talent face to face and online. All voice training is 1 to 1 in order to create a professional sounding voice over showreel. This will enable you to market and promote your voice for adverts and other media voice projects. The first thing to do is e mail and we'll arrange a time to have a chat with you about moving into voice overs.

Email Voice Over Courses here
Get personally voice trained by National BBC Radio Producer & Commercial Director Rod Lucas. He has 45 years professional BBC and Commercial Radio/TV experience. He works in commercial production and has spent time in BBC Drama. Rod's a Sony Academy Award Winner for broadcast programming - so you'll be in good hands. Our Voice Over Training Courses & Voice over Showreels are ideal for people of all ages. New unbranded voice over artists are always in demand.
If you want to, try an online Voice Over Assessment for 1 hour before booking a full course (see below). Our voice over training is ideal for career changers and those who wish to make money from their voice full or part time. See what people say about our voice-over training, see why we're the best in the UK and why people recommend us.
WHAT PEOPLE ARE SAYING ABOUT VOICE OVER COURSES
Someone very wise once said "Those who can, do. Those who can't, teach!" Not wishing to fall into the pit of only 'teaching' and not 'doing' Rod remains very active in the voicing, producing, and jingles market. Consequently he can produce, at most, only 1 client a per week. Places are limited.
---
GET AN ONLINE OR TELEPHONE VOICE OVER ASSESSMENT & EVALUATION
If you'd like to see if you're cut out for voice overs, you may wish to have an appraisal of your voice with a 1 hour 'personal 1 to 1 telephone or online evaluation assessment' £150 No VAT - Go Here
Have a listen to part of an actual telephone Voice Over Assessment featuring Judi Pennington from North Yorkshire. Judi spoke to Voice Trainer Rod Lucas about his voice over assessment.
More on voice assessments here
---
IS NOW THE TIME TO MOVE THINGS ON?
MAKE MONEY WITH YOUR VOICE IN THE UK FROM YOUR OWN HOME
Listen to voice coach Rod Lucas on our voice training
Although the rewards for using your voice in commercials and voice productions can be very lucrative, the competition is tough. However there's always room for new voices to the scene and production companies are always looking for the next fresh voice over. We'll see you get the best voice-over training in the UK today, with on going help guidance and advice.
The only effective way of displaying your vocal talents is through a voice-over showreel demo. That's where we come in, we'll direct and train you and record a professional sounding showreel demo. We run voice over training and coaching at all levels. We also offer voice over training sessions online.
If you feel you've got what it takes to become a voice over artist and your friends and work colleagues have often said to you "you should be doing TV adverts and voice-overs", then maybe they're right and you should be doing something about getting into voice-overs. Our voice over training is second to none.
Learn how to be a TV Continuity Announcer on our TV Announcing Course. Find out how to be the person introducing the programmes for the many new TV channels coming online. Learn how to talk to time, write simple but effective scripts for TV and write & voice promos.
We aim to complete all voice over training courses with a voice over demo/showreel CD for marketing your skills. You'll also receive a personal detailed course report. Should you require a website where people can hear your demo, we can arrange this too. For those new to voice overs, we recommend a 2 day course.
All our voice-over training courses are conducted in a light, relaxed and peaceful atmosphere in a non intimidating studio lounge with easy chairs and studio work area. Plenty of bottled water, tea, coffee and quality lunches included in all courses.
Remember being a voice over artist is a trade that attracts all kinds of people. A large proportion of voice over artists are trained actors, but it is by no means a requirement. A pleasant voice, versatility and the ability to understand direction from a producer and respond accordingly are the most important requirements.
Voice-overs can open up a whole world of possibilities. From radio adverts to television documentaries, from CD ROMs to computer games, from cartoons to telephone on-hold services. The list is virtually endless.